County Day
25 September 2021 @ 9:30 am

-

4:00 pm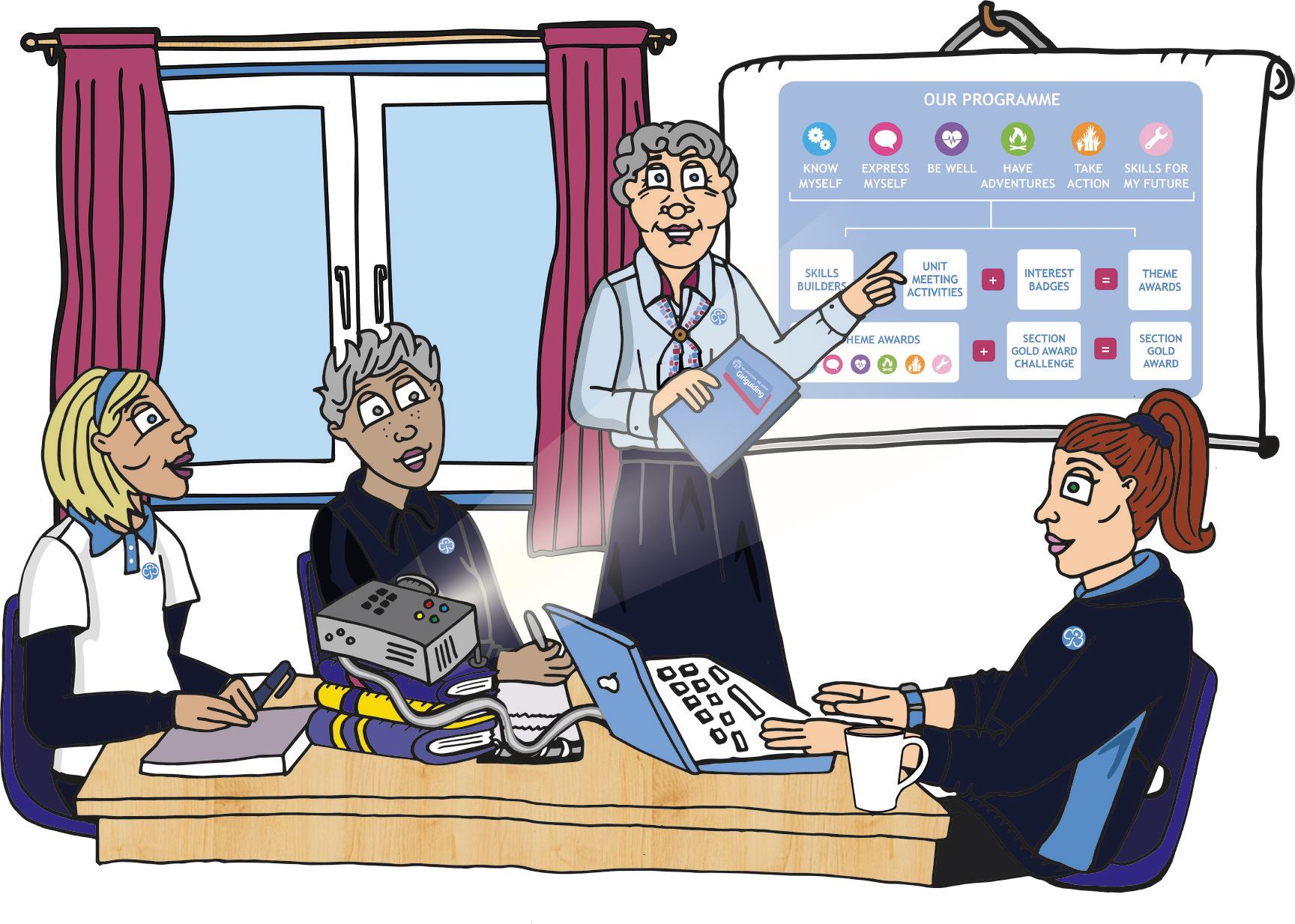 Back to the future… we are going back to the future of guiding, reminding us of those old skills of face to face socialising and the art of conversation and remembering to look after ourselves and others.   
9.30 Registration opens – refreshments available, please bring your own mug.
10am-12noon – Training session one -a choice of 3 sessions
Behaviour management face to face guiding – there's no mute button when guiding face to face 

5 ways to wellbeing –

To introduce leaders to the Five Ways to Wellbeing: Connect, be active, take notice, learn, and give.
12.00-1.30 Lunch sessions – Please bring your own lunch for a long lunch break with chance to socialise with other leaders or: do the practical element of your first aid qualification, verify your identity for your DBS, visit the depot (pre order available) or faurefold shop or get some of your leadership qualification signed off.
1.30-3.30- Training session two- a choice of 3 sessions
Autism Awareness- Do you worry about accepting a new member or already have someone in the Unit/Team with Autism? Are you concerned that you might be asked to accept someone and don't know if you can cope?
Build a cheer me up box – To encourage leaders to create a personal resource to reach for in times of need and consider how to introduce a similar resource into the unit environment.
Looking after people-
3.30- A Free raffle for those in attendance to win a range of resources for your units.