What a busy weekend it was!
I would like to say a huge thank you to all those who participated and worked so hard to represent Surrey East Girlguiding this weekend.
The team who created ou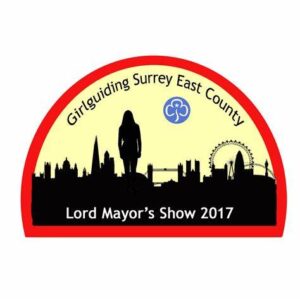 r entry to the Lord Mayor's Show were a brilliant band of volunteers; the girls were a credit to guiding and were complimented on their behaviour by the marshal. Well done all.
All we have to do now is buy next year's programme to see if we are in it! Thank you to everyone who watched in the crowds, cheering made the atmosphere wonderful. Seeing the spectators joining in was great as we moved along and I hope the girls have all got their voices back having chanted for such a great distance!
So thank you again to all who have been involved in the show in whatever way. Many memories were made on Saturday with social media alive with Guiding.
To all who took part in Remembrance Sunday thank you – it's important to show we remember the price some people have paid.
Lesley Bailey
Girlguiding Surrey East County Commissioner